The Industrial Air Filtration System for Steel Mills
Protect Your Equipment
Clean Air to Your Critical Spaces
Heavy Duty Workhorse
Designed specifically for Harsh Environments
Self-Maintaining Technology
with Pulse Action Cleaning that automatically cleans your filters.
Self-Maintaining Technology
The SMAC unit uses blasts of compressed air to periodically clean your filters on-demand, as needed based on dust load, or on a schedule, depositing sediment into collection bins to be disposed of later.  This leads to longer filter life and less maintenance than traditional HVAC air filtration systems.
EAF & LMF TRANSFORMER VAULTS
The SMAC industrial air filtration system was designed specifically for the harsh environment found in and around steel mills.  Traditional room filtration involves a bank of HVAC filters that need to be changed on a weekly or even daily basis to ensure the mill's equipment remains protected from conductive dust.  This is crucially important in EAF & LMF Transformer vaults where conductive dust can cause catastrophic arc flash, taking down your transformers and your mill.
The SMAC unit uses positive pressure, forcing enough air into the room that it is impossible for dust to enter, completely protecting your transformer vaults.
CARBON/LIME/HEAVY SOLIDS/HIGH AIRFLOW

Feeding your furnace with carbon, lime, and other alloy injections is just part of the job. Having to deal with the dust shouldn't be! SMAC bin vents are sized to easily sit on top of your storage silos. Dust collected gets dropped back into the silo reducing material loss.
More Industrial Air Filtration System Applications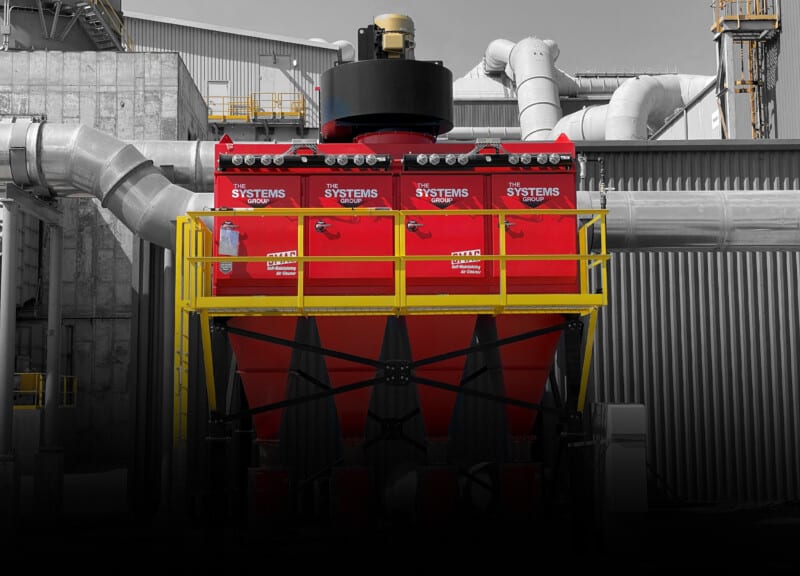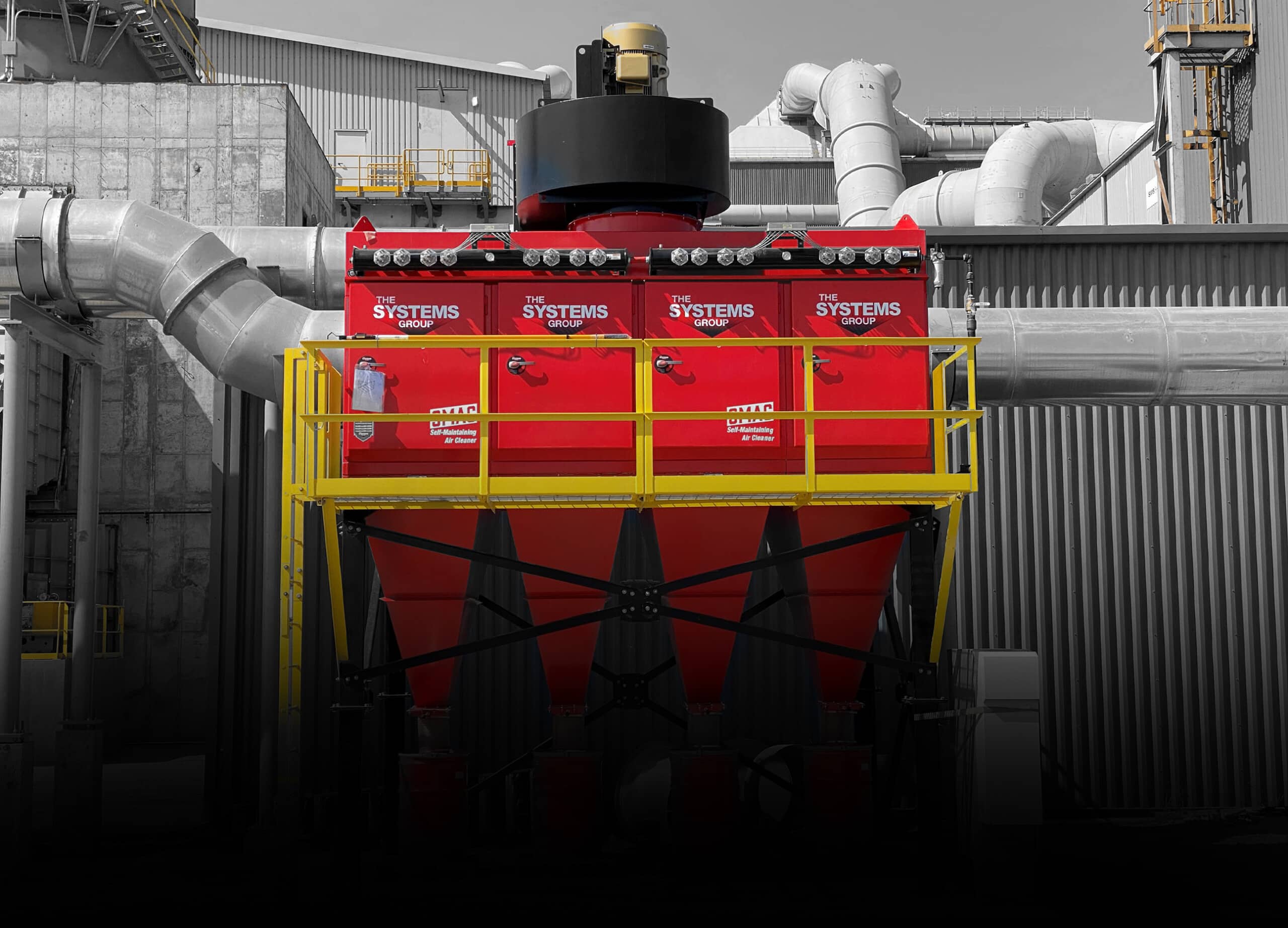 "Here in the BRS Meltshop we have found multiple uses for the great line of custom SMAC solutions from the Systems Group. Whether it is pressurizing our 225'000 Cubic foot EAF Vaults with filtered air or it's one of our many secondary sub rooms that are place local to the Meltshop equipment. We have seen massive improvement to the air quality in these rooms and have greatly reduced the required switchgear and equipment cleaning. In our EAF vaults we have coated the floors with white epoxy to further display the level cleanliness and improve the ability to see any equipment's leaks or potential failures. These units need little to no maintenance as the filters last much longer than any HVAC panel filters, we have used in the past. I highly recommend SMAC products for anyone who is serious about improving the cleanliness of their equipment and reduce the chance of costly failures."
– Jarad Havis | Big River Steel Meltshop Electrical Supervisor
"Systems SMAC units have changed the game in dust control. As a maintenance guy in the steel industry, I can appreciate equipment that's easy to maintain and easy to use. After installing SMAC units in various alloy handling locations throughout our mill, the benefits were obvious. Surfaces and floors in the mill were staying cleaner and air quality had improved. The Systems SMAC units are superior to any other type of filtered bin vent or baghouse because of how little maintenance they require and ease of changing out bags. One man can swap out 6 bags in about 5 minutes with no tools required. These units have checked all the boxes from a mechanic's perspective."
– Graham Wilson | Nucor Steel Decatur Melt Shop Mechanical Lead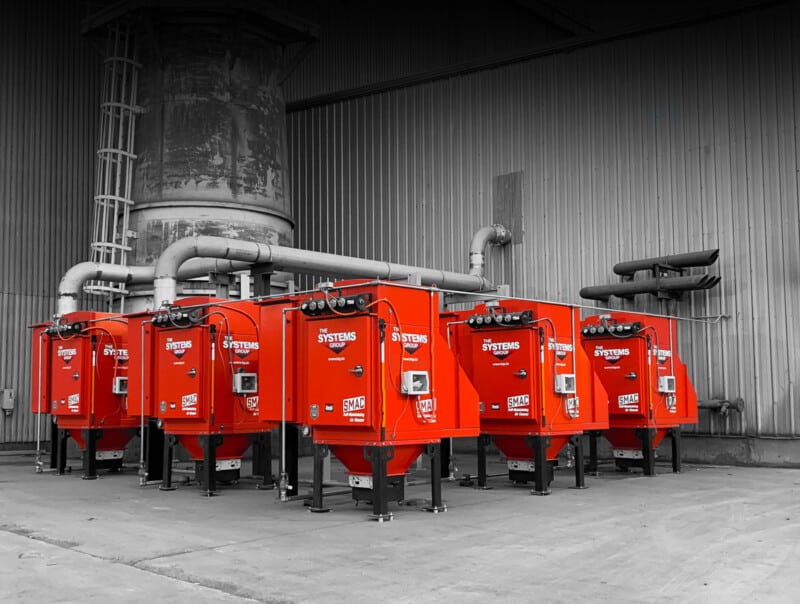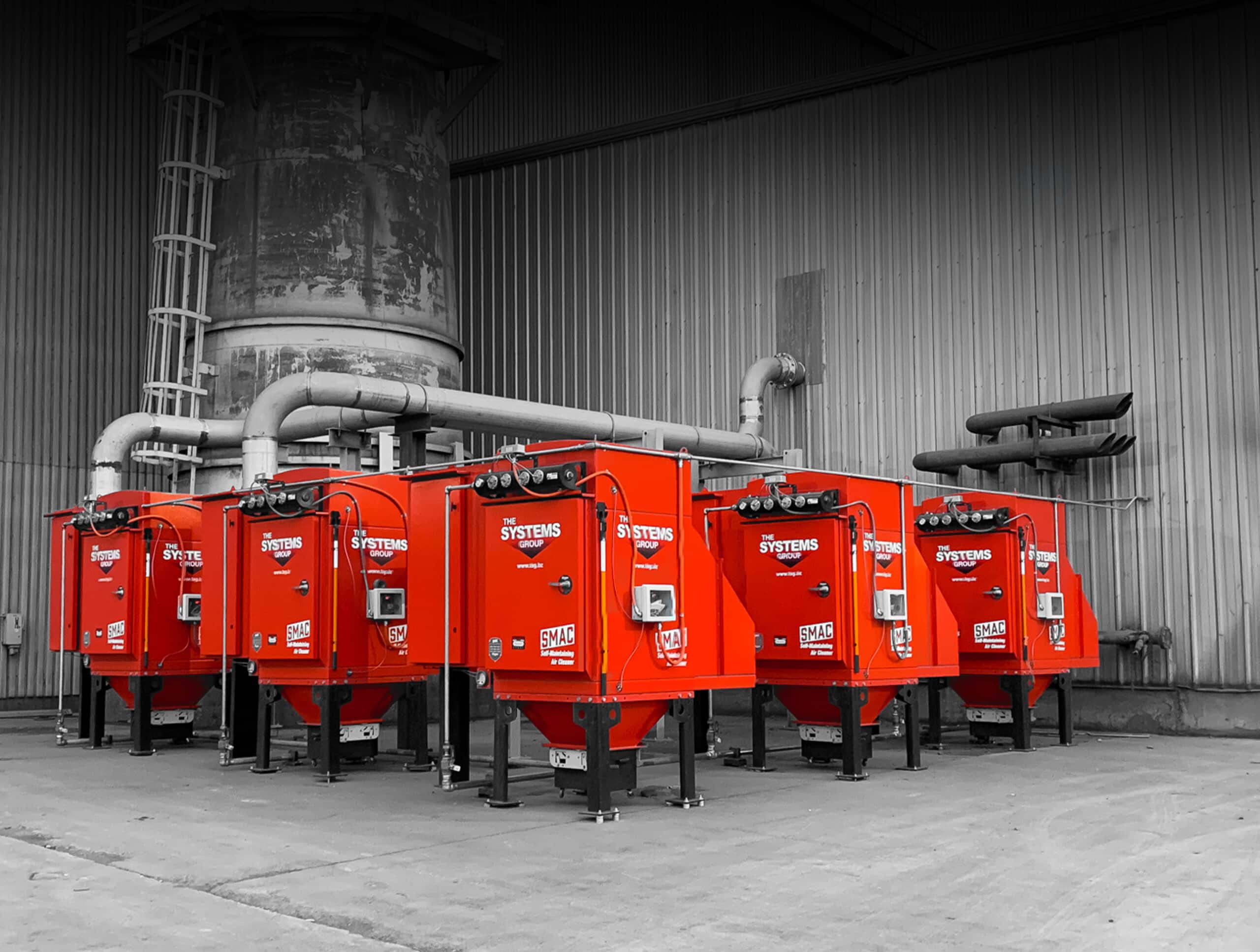 Determine how much you'll save using SMAC technology with pulse-cleaned filters.
SMAC That! News & What Not
Choosing a Bin Vent Filter for Your Steel Mill Process If you own or work in a steel
SMAC Maintenance Checklist All types of machinery require "Regular Routine Maintenance!" Our Systems SMAC units are some of
The Systems Group is proud to announce the SMAC Unit being featured in the August 2020 issue