Handling Direct Reduced Iron & Electric Arc Furnace Dust
HEAVY, EXTREME DUST LOAD? NO PROBLEM
SMAC SIZED FOR ELECTRIC ARC FURNACE & OTHER EXTREME STEEL MILL APPLICATIONS
Direct Reduced Iron (DRI) and Electric Arc Furnaces (EAF) can create heavy dust loads.  DRI dust in particular can pose an explosion hazard.  SMAC dust collection units can be sized for the project to keep your workspaces clean, as well as prevent an ignited DRI dust explosion with NFPA compliant gear.
A core capability of The Systems Group is laser scanning and 3D Modeling.  Based on your needs, our team can laser scan your DRI plant or steel mill, design a SMAC system suitable for the application, then 3D model potential install points and duct runs.  After model reviews with you, our engineering team can deliver installation drawings along with an as-built 3D model.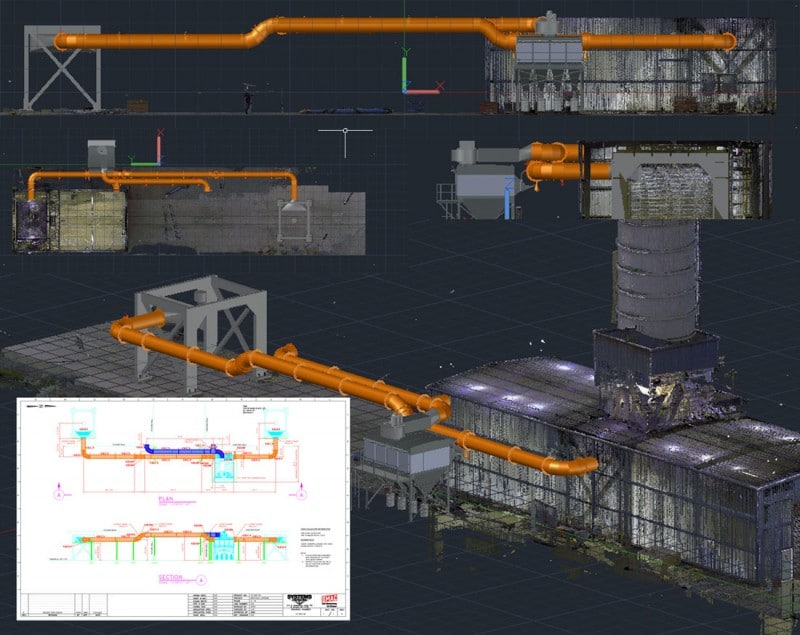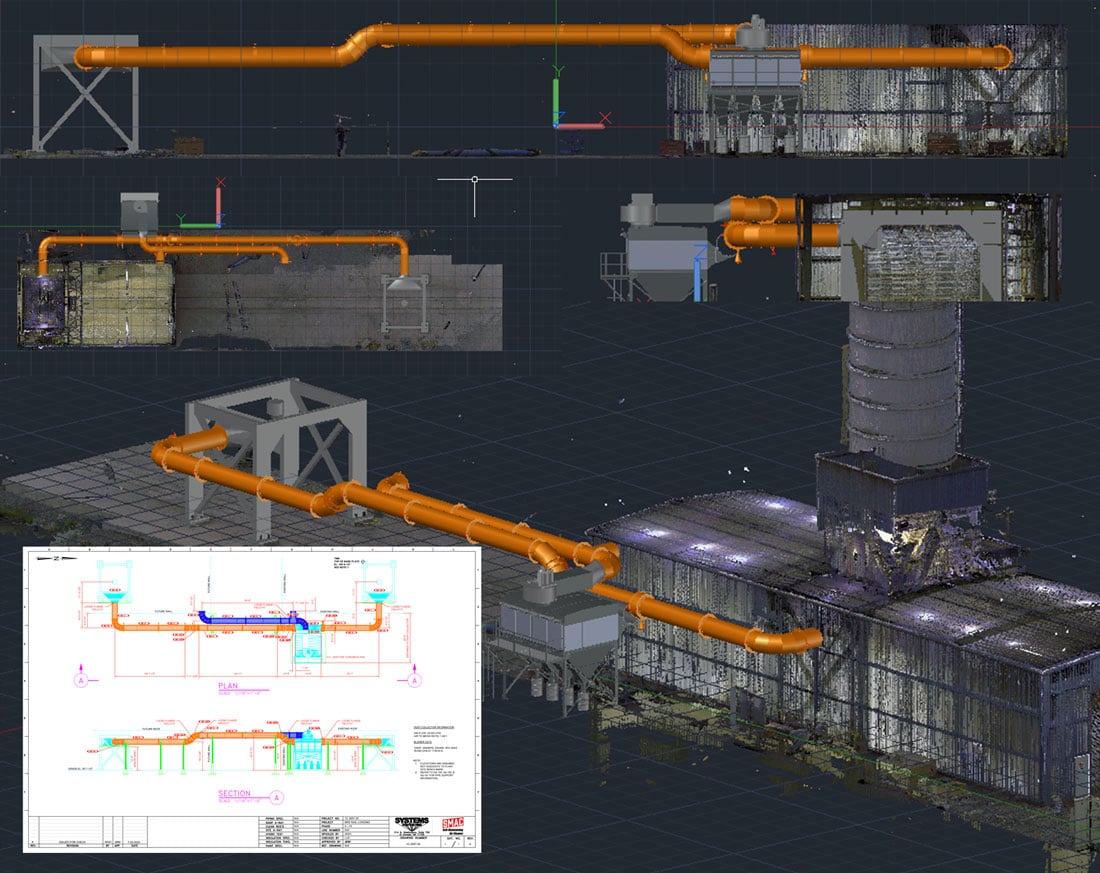 Modular Yet Engineered for Your Direct Reduced Iron and Electric Arc Furnace Projects
Check out this video to see how dust, smoke, and fumes are collected from your application by the SMAC industrial dust collector.
Dust is pulled in from ductwork or ambient air intake and captured by the SMAC filters. The clean air is pulled through the filter media, up into the clean air plenum, and returned to your plant through a return air duct.
'Self-Maintaining' technology keeps filters operating efficiently. Compressed air pulses down into each filter, automatically cleaning it from the inside out. The dust cake built on the filter is then knocked down through a hopper and into a barrel or bin for later disposal or material reclamation.
Railcar loading can generate plumes of fugitive dust leading to major material loss over time.  SMAC dust collectors can not only help keep things clean but can also mitigate material loss.  SMAC units can also be sized to cover multiple loading bays with a single unit and multiple duct runs.
Direct Reduced Iron dust can be explosive under the right conditions.  For processes in your DRI plant or the steel electric arc furnace itself, SMAC dust collectors can be outfitted with a variety of explosion prevention devices for ultimate safety.
SMAC units deposit collected DRI dust into bins or drum barrels.  Collected DRI dust can then be easily recycled in an Electric Arc Furnace, allowing you to save on lost material that would have otherwise escaped into your steel mill or surrounding environment.